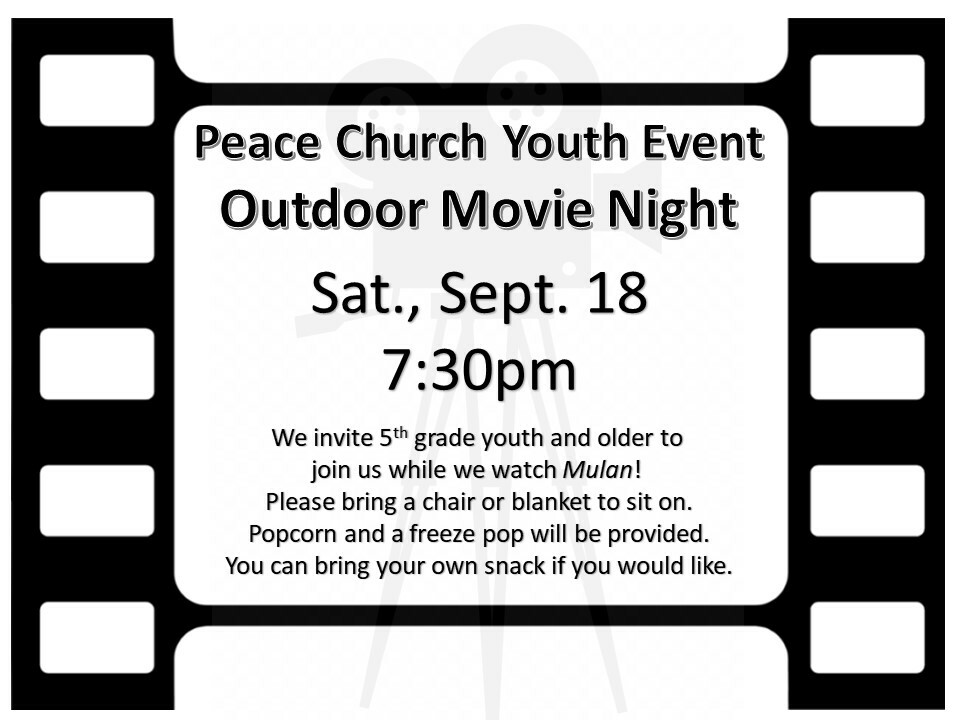 Saturday, September 18, 2021, 7:30 PM - 9:30 PM
5th graders and beyond, please join us for an outdoor movie! Sept. 18 at 7:30pm. Movie is TBD so far, but it will be a fun time! Bring a snack. water bottle, and a chair.
If the weather is bad, and we have less than 15 participants we will move the movie inside. Please use the sign up to attend.