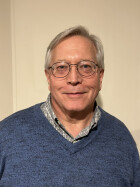 Interim Pastor Gary Erickson
I have found Peace Church to be a warm, generous, and lively congregation! From the accessible entrance to the activities of the congregation, all is designed for you to feel welcome and loved. Our worship services speak to the deepest longings of our hearts – in the Scriptures, prayers, and hymns of worship you will learn about God's faithfulness and come to know that God loves you dearly. Whether you come regularly or occasionally, as a member or a visitor, as certain or seeker, you are welcome here.
Children are always welcome in worship!
You can experience Peace on Saturdays at 5:00 pm, Sundays at 8:30 and 11:00 am. I look forward to sharing the joy and adventure of Christian faith with you.
- Pastor Gary
Pastor Erickson assumed the roll of Interim Senior Pastor at Peace Lutheran Church on the retirement of Long time Pastor Dave Hedlin on October 1, 2022.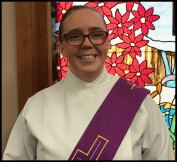 A sincere welcome to all who find themselves searching this day, I'm Deacon Shari. I am blessed to be called to Peace to serve in both social ministry and youth ministry. These are my two greatest passions. I have a BA from Newberry College in South Carolina and a MA from the Lutheran Theological Seminary in Philadelphia. I am originally from Lawrenceville, Georgia, and am a southern girl through and through, with my love for sweet tea and my vocabulary of "fixin" and "ya'll." My hope is that all who come to Peace seeking the gospel will find it not only in our worship life but in the service we do in the name of Christ to our community and our world; and also that every young person who walks through our doors would know that they are beloved and gifted children of God and they are wanted here just as they are. May the joy found in the name of Christ be yours this day! God's Peace,

Deacon Shari