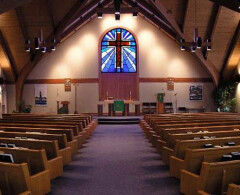 Please click on each week to see the order of worship and information in our bulletin for our Sunday Services
Bulletin
Worship on the 1st Saturday of the month at 5PM will be outdoors / drive up (turn to station 88.3 FM).
The rest of the month Saturday night worship will be indoors.
Sunday 8:30 AM and 11 AM services will be in person.
We will stream via Facebook live service and will have the video available on our website shortly thereafter.
OUR CHurch has three worship services:
Outdoors on Saturday evening starting at 5:00 pm
(TUNE IN TO 88.3FM) AND LIVE STREAMED
Sunday morning at 8:3O AM AND 11AM WILL BE in person